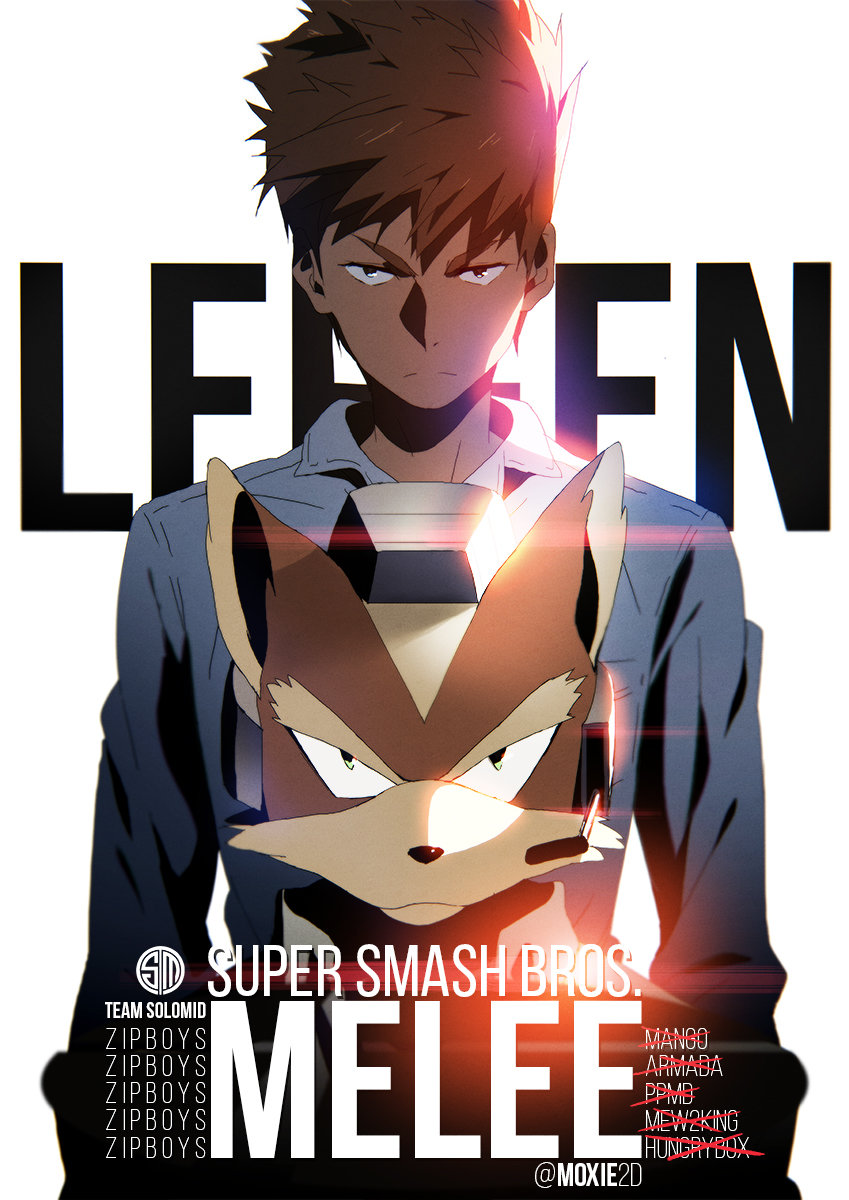 LEFFEN
BIO
Leffen is considered the second best Melee player in Europe, with the best being fellow countryman Armada, and one of if not the best solo Fox main. Many people consider him to be the biggest threat to the "Five Gods", and after defeating Mew2King at Apex 2015, Leffen became the first player to take a set off of every "god". He had previously defeated Hungrybox at Apex 2014, Armada at B.E.A.S.T 4, PPMD at 2014 MLG Anaheim, and Mango at B.E.A.S.T 5.

After a 9th place finish at EVO 2013, he broke out in 2014, with top 8 finishes at every major he went to with the exception of EVO 2014. His best result in America was at The Big House 4, where he knocked Hungrybox and Armada into loser's bracket before falling to Mew2King in winner's finals, then Mango in loser's finals, finishing 3rd. In Europe, he twice defeated Armada in grand finals coming from losers side.

He started off 2015 by winning B.E.A.S.T 5, beating Armada, Mango, and Armada again to win the tournament without dropping a set. At Apex 2015 he finished 3rd, losing to PPMD and Armada.

Regardless, his pros greatly outweigh his cons, and Fox is notable for being one of only four characters in the series (the other three being Pikachu in Smash 64, Falco in Melee, and Meta Knight in Brawl) to have no disadvantageous matchups, with only three (Falco, Marth and Samus) being considered even.

On March 9, 2015, Leffen joined Team SoloMid, becoming their first Super Smash Bros. player.

After struggling in the tournaments following Apex, including a 9-12th place finish at Press Start, Leffen took CEO 2015, marking his first victory at an American major. Afterwards, he took two more tournaments at FC Smash 15XR: Return and WTFox, marking three consecutive major victories and making him a strong favorite going into EVO 2015, the largest tournament of all time. However, Leffen performed worse than expected at EVO, losing to Hungrybox in winners and Plup's Samus in losers for a 5-6th place finish.

The second half of 2015 and most of 2016 had Leffen experiencing visa problems, preventing him from attending The Big House 5, Smash Summit, GENESIS 3, Battle of the Five Gods, Smash Summit 2, CEO 2016, EVO 2016, Super Smash Con 2016, and Shine 2016.

On February 16th, 2016, Leffen became a Red Bull athlete.

On May 4th, 2016, it was announced that Leffen's visa situation was temporarily fixed and he can compete within the US once again, until and throughout July.[2] Sadly Leffen throughout this time was still not able to travel and compete in the US.

On October 3rd, 2016, Leffen finally got his visa approved and became able to travel to the US once again.
CONTROVERSIAL BEHAVIOR
Leffen is often seen as the villain of the Smash community. An example of this was in 2013, when he was banned by Swedish community representatives and tournament organizers from all Swedish tournaments for poor behaviour in tournaments. The evidence for his ban was compiled into a zip file titled evidence.zip. The ban lasted from February 9, 2013 to January 24, 2014. During the ban, Leffen made several appearances in tournaments outside Sweden, including EVO 2013.

Since the ban, Leffen has made references to evidence.zip, including calling his Twitch subscribers the "Z I P B O Y S".